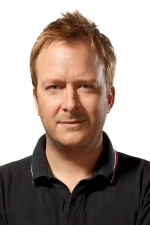 Alex Hannaford is a British journalist based in Texas. He has written about the death penalty, crime, harsh sentencing, religion, culture and human rights issues for the Sunday Times and Sunday Telegraph magazines, The Guardian, GQ, Esquire, The Atlantic, The Nation, and the Texas Observer. He is a 2012 Dart Center Ochberg Fellow.
Recent Posts by Alex Hannaford
In the summer of 2016, in advance of a two-day conference commemorating the centennial of the Pulitzer Prize, Dart Center researchers interviewed 10 Pulitzer Prize winners from the past 20 years who were honored for their coverage of traumatic events or investigative reporting on trauma-related issues. Navigate through sections of this article to find pieces by: Alex Hannaford, who wrote on the relationship between Pulitzer winners and their sources, and on the impact of Charles Porter's 1996 Prize-winning photo; Elana Newman, who gathered advice from honorees on best practices in trauma reporting, and created teaching notes for the classroom with Matthew Ricketson and Autumn Slaughter; Matthew Ricketson, who also wrote a conference recap for those who could not be in attendance.

Journalists Alex Hannaford, Jess Hurd, Jason Parkinson and Raniah Salloum spoke with the Dart Center about the reporting challenges in covering stories of migration and refugees, and clinical psychologist Katy Robjant shared techniques for interviewing victims of trauma, as well as self-care tips for those covering the on-going crisis.

When Alex Hannaford found a couple in Moore willing to talk about how they had survived the deadly tornado, a police officer intervened.