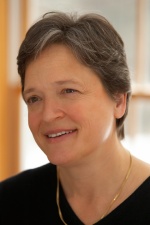 Alexis Jetter is a veteran journalist, teacher and radio commentator with a focus on politics, science, activism and popular culture. Her articles have appeared in Vanity Fair, The New York Times Magazine, Vogue, Mother Jones, Science Times, Sports Illustrated, The Guardian(UK), Readers Digest, Health, Prevention, More, Ms., Harpers Bazaar, Life, The Village Voice, Columbia Journalism Review and The Nation, among others. She was a metropolitan reporter for New York Newsday. Jetter is also a Pulitzer Prize finalist with top national awards for her writing on education, science and social justice, and teaches journalism at Dartmouth College, in Hanover, NH. She is working on a memoir about her late mother, a pioneering physicist and health researcher at the U.S. Atomic Energy Commission.
Recent Posts by Alexis Jetter
This illuminating feature explores the connection between domestic violence and chronic illness, drawing on recent scientific research and interviews with medical experts and survivors of violence. Judges called it "a tremendous story on a new concept" and praised Jetter for "clearly articulating the biological ramifications of trauma." Originally published in More Magazine in November, 2013.