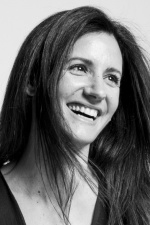 Natasha Lunn is the Director of Photography at MORE Magazine. Previously, Lunn was the contributing Photo Editor at T: Style The New York Times Magazine, the Deputy photo editor for The New Yorker and the New York bureau photo editor of US News & World Report. She started her career at Magnum Photos, NY as an editorial agent and has been recognized with many prestigious awards including the Pulitzer Prize winning book "The Looming Tower, Al-Qaeda and The Road to 9/11" by Lawrence Wright and is currently on the board of SPD (Society of Publication Designers).
Recent Posts by Natasha Lunn
This illuminating feature explores the connection between domestic violence and chronic illness, drawing on recent scientific research and interviews with medical experts and survivors of violence. Judges called it "a tremendous story on a new concept" and praised Jetter for "clearly articulating the biological ramifications of trauma." Originally published in More Magazine in November, 2013.