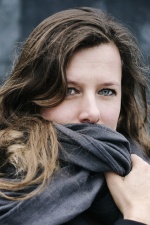 Julia Fullerton-Batten is a fine-art photographer. She has won numerous international awards, and her work is on permanent display at the National Portrait Gallery, London and the Musee de l'Eysee, Lausanne, among others. Fullerton-Batten has been profiled many times in international professional photographic magazines. Her book, "Teenage Stories," was published in 2007. Fullerton-Batten is represented by Vaughan Hannigan for commercial work and Randall Scott Projects for her Fine Art prints.
Recent Posts by Julia Fullerton-Batten
This illuminating feature explores the connection between domestic violence and chronic illness, drawing on recent scientific research and interviews with medical experts and survivors of violence. Judges called it "a tremendous story on a new concept" and praised Jetter for "clearly articulating the biological ramifications of trauma." Originally published in More Magazine in November, 2013.