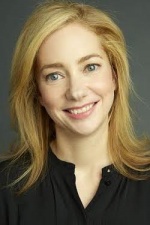 Jennifer Braunschweiger is the deputy editor of More magazine, where she covers news, work and personal finance. She is a frequent guest on national news outlets including the TODAY Show, MSNBC, and ABC News. Previously, Braunschweiger served as an articles editor at Good Housekeeping and as health editor at Organic Style. She has also been a freelance writer and an editor at Reader's Digest and Seventeen. Braunschweiger holds a degree in Literature from Harvard University.
Recent Posts by Jennifer Braunschweiger
This illuminating feature explores the connection between domestic violence and chronic illness, drawing on recent scientific research and interviews with medical experts and survivors of violence. Judges called it "a tremendous story on a new concept" and praised Jetter for "clearly articulating the biological ramifications of trauma." Originally published in More Magazine in November, 2013.