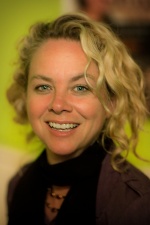 Barbara Davidson has been a staff photographer for the Los Angeles Times since 2007. Previously, she worked at the Dallas Morning News, the Washington Times and the Record in Ontario, Canada. Davidson won the 2011 Pulitzer Prize for feature photography for her work on innocent victims trapped in the crossfire of Los Angeles' deadly gang violence.
Her photography from this project was also awarded the Community Awareness Award from Pictures of the Year International and an Emmy in multi-media story telling for the Los Angeles Times.
She has documented humanitarian crises brought on by war in Iraq, Afghanistan, Somalia, Southern Sudan, Congo, Israel and Gaza. She has photographed famine in the Horn of Africa, the tsunami in Sri Lanka, Hurricane Katrina in the U.S. and the Sichuan earthquake in China. In addition, news assignments have taken her to Yemen, Nigeria and Rwanda and elsewhere around the globe.
Her photographs were part of a staff entry by the Dallas Morning News that won the 2006 Pulitzer Prize for breaking-news photography for coverage of Hurricane Katrina. The same year, the Pictures of the Year International competition named Davidson the newspaper photographer of the year.
Davidson, who worked as a humanitarian worker for the International Committee of the Red Cross, holds Irish and Canadian citizenships, was born and raised in Montreal, Canada, and graduated from Concordia University with a bachelor of fine arts degree in photography and film studies.
Recent Posts by Barbara Davidson
This powerful and poignant multimedia series tells the story of Davien Graham, who was 16-years old when he was shot by a Latino gang member for being black. With dignity, insight and compassion, the series documents Davien's life over the course of five years – from his hospital bed to his new life as a paraplegic, through the trial and conviction of his shooter and beyond. Judges called "Standing Up" a "tour de force," "resonating at the highest level of journalistic excellence." Originally published in the Los Angeles Times in November, 2012.