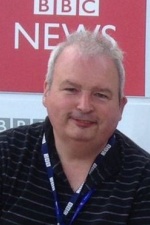 Seamus Kelters, who died suddenly on September 27, 2017, was an influential chronicler of Northern Ireland's civil conflict and co-author of Lost Lives, a highly detailed chronicle of the lives of the more than 3,600 men, women, and children killed in Northern Ireland from 1966-2000. He was a television producer for the British Broadcasting Corporation, and a reporter for the Irish News newspaper. An early Dart Center Ochberg Fellow, Kelters played a central role in the evolution of trauma-aware journalism.
Recent Posts by Seamus Kelters
Recently we have covered the fifth anniversary of the worst atrocity of our Troubles. The relatives of the victims, who have formed their own committee, have said it will be the last memorial service formally convened in the town.