Remembering Seamus Kelters: Pioneering Trauma Journalist
Seamus Kelters, who died suddenly on September 27, 2017, was an influential chronicler of Northern Ireland's civil conflict and co-author of Lost Lives: The Story of the Men, Women and Children Who Died As A Result of the Northern Ireland Troubles. An early Dart Center Ochberg Fellow, he played a central role in the evolution of trauma-aware journalism. We asked several friends and colleagues for remembrances of Seamus and his work. Below, reflections and recollections by Susan McKay, Scott North, Donna DeCesare, Frank Ochberg, Joe Hight, Elana Newman, Gavin Rees and Bruce Shapiro. Scroll down for excerpts, and click to the right to read the full pieces.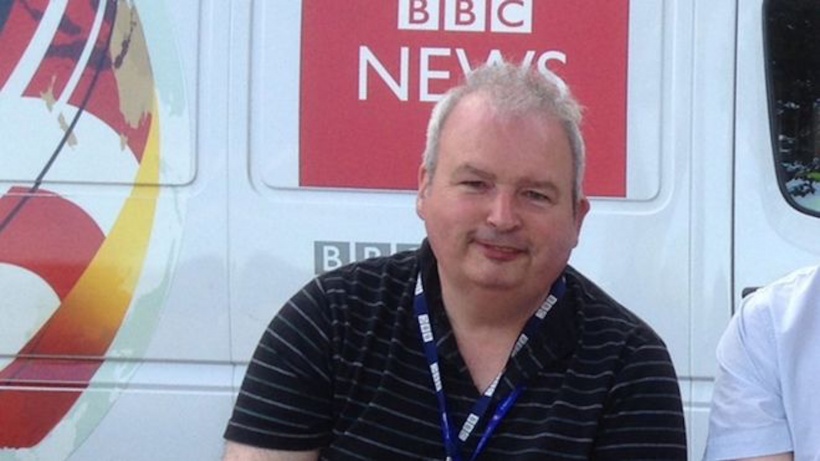 SUSAN MCKAY, JOURNALIST AND AUTHOR
His own family had suffered during the conflict and he brought a great deal of empathy to his work.  Had he been at work today he would have been covering the sectarian expulsion of families from a housing complex that was meant to showcase the new integrated Northern Ireland.
SCOTT NORTH, LOCAL NEWS EDITOR, THE DAILY HERALD
"No one from outside could ever match the timbre," he said in one letter. "That comes with knowing your readership -- your own families, friends and communities."
DONNA DE CESARE, DOCUMENTARY PHOTOGRAPHER AND ASSOCIATE PROFESSOR OF JOURNALISM, UNIVERSITY OF TEXAS AT AUSTIN
Seamus Kelters could make me laugh till my sides ached. His vivid imagination and comedic timing made him a practitioner par excellence of the art of entertaining conversation the Irish call "the craic." Seamus could also turn on an emotional dime, switching his tone to encouragement or comfort, intuiting when words would be superfluous. ​
FRANK OCHBERG M.D., PSYCHIATRIST AND CHAIRMAN EMERITUS, DART CENTER FOR JOURNALISM AND TRAUMA
He wouldn't mince words.  He had strong opinions.  He encouraged us to be active, engaged and outspoken.  But he knew when to hold his tongue and he helped us be persuasive rather than polemical. 
JOE HIGHT, COLUMNIST AND FORMER PRESIDENT of executive committee, DART CENTER FOR JOURNALISM AND TRAUMA
He was tenacious, he had grit, but he also was sensitive to the plight of people suffering because of conflict. He had personal experience.
ELANA NEWMAN, PHD, MCFARLIN PROFESSOR OF PSYCHOLOGY, THE UNIVERSITY OF TULSA AND RESEARCH DIRECTOR, DART CENTER FOR JOURNALISM AND TRAUMA
He was always willing to help colleagues improve their stories, angles, and sources as well as treat his own sources and the people he covered with profound dignity.
GAVIN REES, DIRECTOR, DART CENTRE EUROPE
Seamus had a flawless knack for finding the telling detail, and to compress it into brief, arresting prose.
BRUCE SHAPIRO, EXECUTIVE DIRECTOR, DART CENTER FOR JOURNALISM AND TRAUMA
Seamus Kelters was a local journalist covering his home turf for his entire career. But his home turf happened to be Belfast.