2021 Dart Awards: Reporting Tips from the Honorees
October 12, 2021
​​On September 30th, the 2021 Dart Awards honorees joined us for three roundtable conversations to discuss their craft, and approach to writing and reporting complex stories.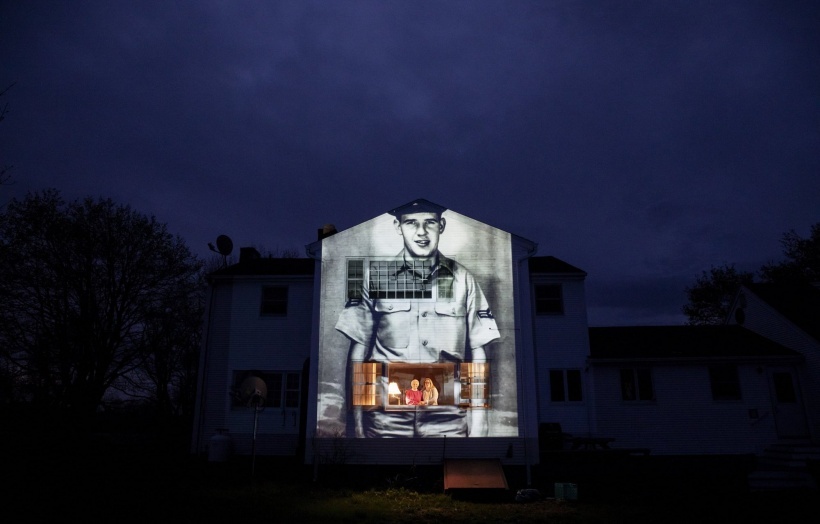 Panelists included:
Saidu Tejan-Thomas Jr. (Gimlet Media/ Spotify) who presented Shake the Room, an episode of the Resistance podcast that told the story of Derrick Ingram, a Black Lives Matter activist whose Brooklyn apartment was surrounded by 30+ NYPD officers in an attempt to intimidate and discourage his activism. 
Maya Rao (Star Tribune) who wrote "George Floyd's Search for Salvation," which judges described as "the definitive George Floyd story." 
Patricia Clarembaux (Univision News Digital), a reporter on "Trapped in Mexico," an investigation and multimedia project that examines the Trump administration's 'Remain in Mexico' policy and its impacts, including the profound mental health effects on people seeking asylum in the U.S.
Adriana Gallardo (ProPublica), who, in collaboration with Anchorage Daily News, worked on the series "Unheard" which focuses on 29 Alaskan women and men of different races and socio-economic backgrounds seeking to inspire change in Alaska's justice system, and to de-stigmatize being a survivor of sexual violence. 
Simon Shuster (TIME) who wrote "Contagion of Fear," the story of Wyckoff hospital in Brooklyn at the height of the pandemic, the trauma experienced by healthcare workers, and the impact of fear on medical workers, patients, and other hospital personnel. 
Peter Prengaman and Raghuram Vadarevu (AP), who worked on "Lives Lost," which captured the scale of the Covid-19 crisis by telling the stories of 60 ordinary people who died from Covid-19 across 20 countries.
Below are some of the insights from the conversations, edited for brevity and clarity.
Saidu Tejan-Thomas Jr. on evoking the presence of terror.
We created terror by focusing on everything outside the terror — on the mundane moments that built up to the terrorising moment. It would have been too much to drop the listener straight into the moment where Derrick was at his wits end; the stakes wouldn't have come across.
We had to build out what Derrick's night was like before, when he was with his friends. We had to build out his history with the police and protesting. 
What made the terror come across was that I could see myself in Derrick. I think anyone else could see themselves in Derrick as well. 
Maya Rao on creating a narrative that focuses on life, as well as death.
My approach to approaching George Floyd's grieving family and friends was to keep coming back. Once people see that you're serious about taking a lot of time and not rushing, they open up more. 
This allowed me to get to know what George Floyd was like as a person. 
His girlfriend was an amazing source but it was emotionally wrenching for her. She kept the notes George wrote to himself, the lines of rap. His roommate showed me his Bible, and the passages he had underlined.
Everyone knows so much about how George Floyd died. They don't know much about his life before then. People put him in the box of someone who was a drug user. When I was talking to people about him, they described him as a people person, and talked about his Christian faith.
Patricia Clarembaux on practicing self-care as a reporter covering traumatic topics.
I try to talk to colleagues about the stories I'm working on, to discuss and understand the best ways to tell them.
But when Friday comes I disconnect myself. I try to go for a run, I play with my kid, I turn off my computer - I forget the world. I read the news but I try not to work during the weekend or review stories. I try not to read my stories or listen to testimonies before going to bed.
Adriana Gallardo on working collaboratively with sources:
We built the story with our sources. We put a form online and asked people to share their stories. 
We spoke to dozens and dozens of those who responded, and told them that no one person was going to share the burden of telling the story. 
This extended to visuals. We told sources that they could help shape  the images they were depicted in. 
They could take us to a meaningful place, or wear something that made them feel comfortable. 
We wanted them to be proud when the piece ran.
Simon Schuster on the ethics of reporting in a hospital during Covid
The hardest part, psychologically and emotionally, was being in the hospital while the family members of sick patients couldn't be. Despite obtaining permission to be in the hospital, because it was so big, there were situations where we entered a clinical space and doctors asked why we were there, why a camera was present.
So, when we entered such a space, we  did something called the huddle. We found a person of authority and we explained who we were, and what we were doing. This helped get everyone on the same page.
When you're working in a hospital, issues of consent are really important. The photographer was experienced in issues like patient privacy and legal ethics. We had to be very careful not to violate the privacy of patients who weren't aware they were going to be featured in the piece. 
We had to be very deliberate when entering a space, and making sure that we had consent as soon as we picked up the camera.
Raghuram Vadarevu, on depicting the communal trauma of Covid
While reporting this package, we were thinking about collective trauma — that there was no way for people to grieve or express their grief publically. 
We asked sources to record a memorial that we would use in the piece. We didn't want to push them to do it, and if, at any point in the process they were uncomfortable, we said that we wouldn't use it. 
But if they did supply us with an audio recording we tried to use it, even if the quality wasn't good. We wanted to honor the trust they put in us.

You can find links to all the honored pieces here.