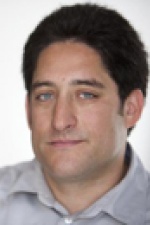 Aaron Glantz is an investigative reporter at Reveal. He is the author of two books on the Iraq war, The War Comes Home: Washington's Battle Against America's Veterans and How America Lost Iraq.
He is also co-author with Iraq Veterans Against the War of Winter Soldier Iraq and Afghanistan: Eyewitness Accounts of the Occupations. He is a former military and veterans affairs reporter at the Center for Investigative Reporting and editor at New America Media. He has been a fellow at Columbia University Teachers College and the Carter Center in Atlanta, and is a current Knight Journalism Fellow at Stanford
Recent Posts by Aaron Glantz
Freelance foreign correspondent Alex Duval-Smith, Knight International Journalism Fellow Javier Garza, Radio France International reporter and producer Imogen Lamb, Reveal investigative reporter Aaron Glantz and ABC foreign correspondent Sally Sara share their experiences as Dart Center Ochberg Fellows. Click here to apply now!

Aaron Glantz, a former war correspondent, writes about the death of Dwight Radcliff, an Air Force veteran who overcame homelessness to become president of the United States Veterans Initiative.