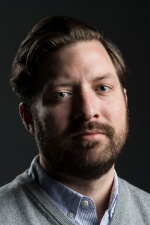 Andy Mannix covers federal courts and law enforcement for the Star Tribune. He joined the paper in January 2016 and previously covered Minneapolis City Hall and statewide criminal justice. Mannix teaches at the University of Minnesota journalism school, of which he's an alumnus. He holds a master's degree from University of California-Berkeley, where he focused on data-driven investigative journalism. His work for the Star Tribune includes reports about solitary confinement conditions in Minnesota prisons, the use of sedatives in police encounters and several high-profile officer-involved shootings. Prior to joining the Star Tribune, Mannix wrote about a variety of topics, such as crime, recreational marijuana and politics, for publications including The Seattle Times, MinnPost, City Pages and The Minnesota Daily. He lives in Minneapolis with his wife and a dog named Laika.
Recent Posts by Andy Mannix
Judges called the coverage of the killing of George Floyd and its aftermath "outstanding" and applauded the team for "helping readers understand that trauma doesn't end easily or soon, but when addressed properly, it can become a catalyst for major change." They described the long-form narrative, "George Floyd's Search for Salvation" as "gripping" and "powerful" "where a symbol and a martyr became a man," and called it "the definitive George Floyd story." Originally published by The Star Tribune between May and December, 2020.