Maya Rao
Race and immigration reporter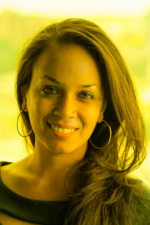 Maya Rao is the race and immigration reporter for the Star Tribune in Minneapolis. On staff since 2012, she has written about City Hall, urban affairs and regional issues, as well as reported from the bureau in Washington, D.C. Rao took time away to report on the North Dakota oil rush – one of the largest in U.S. history – and published a narrative nonfiction book titled "Great American Outpost: Dreamers, Mavericks and the Making of an Oil Frontier" in 2018. She previously worked as a staff writer for the Philadelphia inquirer and Press of Atlantic City, and has been published in the Atlantic, Houston Chronicle, Longreads and The Millions.  
Recent Posts by Maya Rao
Judges called the coverage of the killing of George Floyd and its aftermath "outstanding" and applauded the team for "helping readers understand that trauma doesn't end easily or soon, but when addressed properly, it can become a catalyst for major change." They described the long-form narrative, "George Floyd's Search for Salvation" as "gripping" and "powerful" "where a symbol and a martyr became a man," and called it "the definitive George Floyd story." Originally published by The Star Tribune between May and December, 2020.