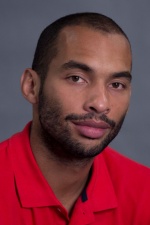 Libor Jany is the Minneapolis public safety reporter for the Star Tribune. He joined the newspaper in 2013, after stints in newsrooms in Connecticut, New Jersey, California and Mississippi. He attended Lewis & Clark College (Portland, Ore.) and Mississippi State University, majoring in communications with a minor in sociology. In his free time, he likes traveling, having visited 25 countries on six continents, including Pakistan in the summer of 2017. He was born in Czechoslovakia, and has lived in Gabon, France and seven U.S. states.
Recent Posts by Libor Jany
Judges called the coverage of the killing of George Floyd and its aftermath "outstanding" and applauded the team for "helping readers understand that trauma doesn't end easily or soon, but when addressed properly, it can become a catalyst for major change." They described the long-form narrative, "George Floyd's Search for Salvation" as "gripping" and "powerful" "where a symbol and a martyr became a man," and called it "the definitive George Floyd story." Originally published by The Star Tribune between May and December, 2020.