Ian Urbina
Director of The Outlaw Ocean Project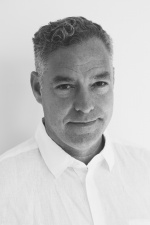 Ian Urbina is the director of The Outlaw Ocean Project, a non-profit journalism organization based in Washington D.C. that produces investigative stories about human rights, environment and labor concerns on the two thirds of the planet covered by water. Before founding The Outlaw Ocean Project, Urbina spent roughly 17 years as a staff reporter for The New York Times. He has received various journalism awards, including a Pulitzer Prize, a George Polk Award and an Emmy nomination. Several of his investigations have also been converted into major motion pictures.
Recent Posts by Ian Urbina
Reporting Advice from Ian Urbina and Joe Sexton from The Outlaw Ocean Project

Judges described this project as "an incredible, daring feat of journalism" which took us "to the heart of a huge policy issue," "uncovering the details of abuse and holding authorities to account." They praised the team for its "vivid precision of detail" in painting a "full picture" of Candé's life, "his hopes and dreams" and "who he was outside of the atrocities he endured." They commended the reporting team for "zeroing in on a governmental entity that can do violence to so many people" – calling the project "heartbreaking and damning for the European Union" – while zooming out to "the climate migration crisis, one of the biggest stories of our time." Originally published by The Outlaw Ocean Project on November 28th, 2021.