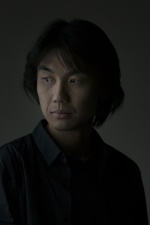 Ed Ou is a visual journalist and documentary filmmaker.He started his career early as a teenager, covering the war between Israel and Hezbollah in southern Lebanon, and the fall of the Islamic Courts in Mogadishu, Somalia while he was studying in the Middle East. He first worked for Reuters and the Associated Press, covering a wide range of news stories in the region. He then worked for the New York Times covering East Africa and the Middle East during the 2011 Arab Spring uprisings. Since then has covered the lasting trauma of colonialism in indigenous communities in Canada, the drug war in the Philippines, and the rise of extremism in the United States for NBC News. He just completed a feature documentary looking at the intersection of American policing and those living with mental illness and has been covering the ongoing social justice protests in the wake of the killing of George Floyd. He recently won an Emmy Award for his coverage of the migrant crisis in the Mediterranean and was named the Documentary Storyteller of the Year by POYi. His documentaries have been awarded a Peabody, an Alfred I. duPont–Columbia University Award, an International Reporting Award from the Overseas Press Club, a Canadian Screen Award, and a team Edward. R Murrow award, among others. His photojournalism has been recognised by multiple World Press Photo Awards, a Global Vision Award, World Understanding Award, Documentary Journalism Awards, and Photographer of the Year Award from POYi.
Recent Posts by Ed Ou
On December 1st, the 2022 Dart Awards honorees participated in a roundtable discussion about their craft, and approach to reporting complex stories.

Judges described this project as "an incredible, daring feat of journalism" which took us "to the heart of a huge policy issue," "uncovering the details of abuse and holding authorities to account." They praised the team for its "vivid precision of detail" in painting a "full picture" of Candé's life, "his hopes and dreams" and "who he was outside of the atrocities he endured." They commended the reporting team for "zeroing in on a governmental entity that can do violence to so many people" – calling the project "heartbreaking and damning for the European Union" – while zooming out to "the climate migration crisis, one of the biggest stories of our time." Originally published by The Outlaw Ocean Project on November 28th, 2021.