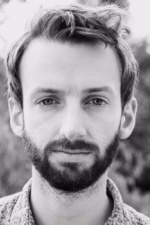 Joe Galvin is the OSINT Editor for The Outlaw Ocean Project, specializing in open-source research and verification. He was previously the Director of News for Storyful, the world's first social media news agency.
Recent Posts by Joe Galvin
Judges described this project as "an incredible, daring feat of journalism" which took us "to the heart of a huge policy issue," "uncovering the details of abuse and holding authorities to account." They praised the team for its "vivid precision of detail" in painting a "full picture" of Candé's life, "his hopes and dreams" and "who he was outside of the atrocities he endured." They commended the reporting team for "zeroing in on a governmental entity that can do violence to so many people" – calling the project "heartbreaking and damning for the European Union" – while zooming out to "the climate migration crisis, one of the biggest stories of our time." Originally published by The Outlaw Ocean Project on November 28th, 2021.