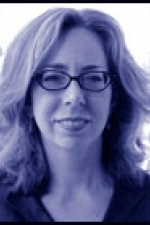 Beth Fertig has been covering city politics, education, and social services for WNYC News since 1995. Her reporting honors include the 2001 Columbia DuPont Silver Baton Journalism Award; the 2000 New York Press Club's Golden Gavel Award for her reporting on New York family courts; and the Society of Professional Journalists' Sigma Delta Chi Award for a 1998 series uncovering the lack of shelter for homeless teenagers.
Recent Posts by Beth Fertig
April 2, 2012 by

Marianne McCune

,

Emily Botein

,

Karen Frillmann

,

Chris Bannon

,

Courtney Stein

,

Sanda Htyte

,

Kaari Pitkin

,

Eric Leinung

,

Jillian Suarez

,

Erin Reeg

,

Norhan Basuni

,

John Ellis

,

Fred Mogul

,

Beth Fertig

,

Andy Lanset

,

Paul Schneider

,

Jim Briggs III

This radio special uses a mix of archival recordings and interviews with dozens of ordinary people to help listeners understand the emotional impact of the traumatic event, ten years later. Originally broadcast by WNYC and presented by PRX in August, 2011.

The press release arrived in my email one day in early August. It was from the Fire Department of New York, announcing that—in compliance with a lawsuit brought by the New York Times—the department would be releasing the recordings of its dispatch tapes from September 11, 2001.