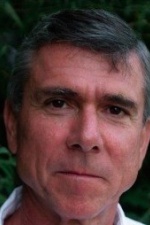 Robert Nickelsberg, a TIME magazine contract photographer for 25 years, was based in New Delhi from 1988 to 2000. During that time, he documented conflicts in Kashmir, Iraq, Sri Lanka, India and Afghanistan. He was one of the few photographers who had first hand exposure to the early days of the rise of fundamentalist groups in the Afghanistan-Pakistan tribal areas and al-Qaeda, and his work provides a unique up close view of the Soviet withdrawal, the rise of the Taliban and the invasion by the U.S.
Nickelsberg moved to New York in 2000 and continues to travel overseas - reporting on the invasion of Afghanistan in 2001 and Iraq in 2003 - and focus on chronicling the devastating psychological effects of war in Kashmir.
In 2008, he was awarded grants from the Dart Center for Journalism and Trauma, and from the South Asia Journalists Association to document and report on post-traumatic stress disorder in Kashmir after 20 years of insurgency.
Recent Posts by Robert Nickelsberg
Robert Nickelsberg has been photographing in Afghanistan since 1988. When he returned to Kabul this fall, he thought of a new way to cover the complexity of the conflict, focusing on those left behind: war widows. "This is really what all those deaths add up to," he said. "The challenge for a country to take care of its people." A Dart Center Q&A.

Caught between military occupation and separatist terrorism, a society that doesn't talk about mental health is desperate for psychiatrists, faith healers, medication — anything that could help heal "one of the most traumatized places on earth." A multimedia exclusive.