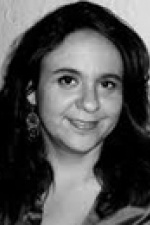 Marcela Turati is a Mexican freelance reporter and author of the book Cross Fire: Victims Trapped in the War on Drugs. She is the founder of the network Journalists on the Move (Periodistas de a Pie), which is dedicated to the professional training of local journalists and to organizing efforts to promote freedom of expression. She is recipient of the Dart Ochberg fellowship (2011) and international awards including: the Louis Lyons Award for conscience and integrity in journalism, granted by the Nieman Foundation at Harvard, the 2013 WOLA Human Rights Award honoring outstanding human rights reporting from Latin America, and the LASA Media Award from Latin American Studies Association among others.
Recent Posts by Marcela Turati
At the Investigative Reporters and Editors annual conference in San Antonio, journalist and Ochberg fellow Marcela Turati gave a chilling keynote speech on the state of journalism in Mexico, urging investigative journalists not to abandon their colleagues south of the border.

The escalating violence against journalists in Mexico prompted an unprecedented demonstration of more than 1,000 people in ten cities, demanding an end to murders, kidnappings and disappearances.