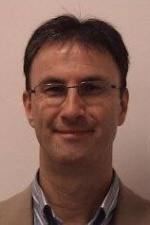 Matthew Ricketson is an academic and journalist. He is head of the discipline of Communication and Media at the University of Canberra and was appointed the inaugural professor of journalism at the university in 2009. Before that he was Media and Communications Editor for The Age. He ran the Journalism program at RMIT for 11 years and has worked on staff at The Australian and Time Australia, among other publications. He is the author of a biography of Australian author, Paul Jennings, a textbook about feature writing and most recently of "Telling True Stories". He has edited a collection of profile articles and "Australian Journalism Today". In 2011 he was appointed to assist former Federal Court judge, Ray Finkelstein QC, in the Independent Media Inquiry which reported to the federal government in 2012. He is a chief investigator in two ARC grant which are examining the impact of largescale newsroom redundancies on journalists and more broadly on the future of journalism. He is co-guest editor, with Sue Joseph, of a themed section about literary journalism in the December 2015 issue of Australian Journalism Review. He is president of the Journalism Education and Research Association of Australia and chair of the board of directors for the Dart Centre Asia-Pacific.
Recent Posts by Matthew Ricketson
The Dart Center teamed with three Oklahoma universities and the Oklahoma City National Memorial to put on a two-day trauma and journalism conference, commemorating the centennial of the Pulitzer Prize. Dart Asia Pacific Board Member Matthew Ricketson reports from Tulsa.

In the summer of 2016, in advance of a two-day conference commemorating the centennial of the Pulitzer Prize, Dart Center researchers interviewed 10 Pulitzer Prize winners from the past 20 years who were honored for their coverage of traumatic events or investigative reporting on trauma-related issues. Navigate through sections of this article to find pieces by: Alex Hannaford, who wrote on the relationship between Pulitzer winners and their sources, and on the impact of Charles Porter's 1996 Prize-winning photo; Elana Newman, who gathered advice from honorees on best practices in trauma reporting, and created teaching notes for the classroom with Matthew Ricketson and Autumn Slaughter; Matthew Ricketson, who also wrote a conference recap for those who could not be in attendance.

For the past two years, Australia's Royal Commission has been investigating how institutions like schools, churches, sports clubs and government organisations have responded to allegations and instances of child sexual abuse. Dart Centre Asia Pacific Board Chair Matthew Ricketson reflects on a public hearing he attended in Melbourne to support a friend who had been abused by a school chaplain.

In conjunction with the Australian Broadcasting Corporation, Dart Centre Asia Pacific presents a new teaching video dealing with the treatment of news sources, "Getting it Right: Ethical Reporting on People Affected by Trauma." The project was developed to supplement teaching materials for journalism educators. Click here for a version with Chinese subtitles.