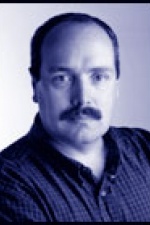 As a reporter and editor for The Herald in Everett, WA, Scott North has developed innovative techniques in covering violence in a sensitive, accurate, and insightful way. He was a 2003 Ochberg Fellow and is a member of the Ochberg Society.
Recent Posts by Scott North
On March 22, a massive mudslide washed over Oso, Washington, resulting in the deadliest landslide in United States history. As of this writing, at least 36 are confirmed dead and seven remain unaccounted for. The Dart Center spoke with five journalists about the challenges of covering the tragedy. With photos by Marcus Yam.

The stories of Guatemalans reveal a community haunted by civil war and genocide and threatened by the drug trade and gang violence.

We gathered in a familiar place, sadly, for a familiar reason. At the front of the courtroom sat a young man in handcuffs and shackles.