The Days After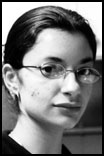 Feb. 23, 2004
Kristy DeRouen, 19, helped teach children at the family-run Gateway Christian School in St. Martinville. She was planning to study to become a teacher before she was shot by ex-boyfriend Alan Ledet, 41, a reserve city police officer. He later killed himself.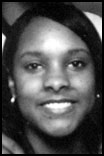 April 8, 2004
Alicia Isaac, 20, was getting ready to move back in with her mother and start nursing school before she was killed at her Lafayette apartment. Her ex-boyfriend, Joseph Davis Jr., 21, shot her and her cousin, Ronald Fils, before killing himself at East Bayou Baptist Church.
May 15, 2004
Angelle Nini, 37, a homemaker, was found not breathing by her 10-year-old son at her Scott home. An autopsy revealed internal blunt trauma, according to the Sheriff's Office. Her husband, Craig Morvant, 50, was charged with manslaughter.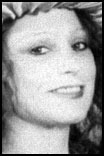 May 23, 2004
Debra Taylor, 43, was found dead in the couple's New Iberia home. Her husband, Daniel Taylor, 40, was convicted of second-degree murder in her death.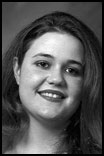 July 4, 2004
Dwana Marie Benoit, 21, was raising an 8-month-old child when she was killed in the parking lot of the Bon Ami Mobile Park in Lawtell. The child's father, Milton Stanley Journet, 33, shot her twice before he committed suicide.
Dec. 30, 2004
Sherry Gage, 32, of New Iberia, was strangled to death in her home. The suspect, Ronald L. Bryant, 34, had met her on the Internet the month before and moved to her house, the Sheriff's Office said.
Jan. 26, 2005
Mary Beth Clavelle, 39, was stabbed to death at her Jeanerette home. Her ex-husband, Gregory Clavelle, is charged with second-degree murder. He drove his car into Lake Dauterive where he was arrested.

March 2, 2005
Jennifer Herring, 30, was raising four children at the home she owned on the outskirts of Scott when she was killed at Microtel Inn & Suites, where she worked as a clerk, allegedly by her ex-boyfriend, Francis Vallery Jr.