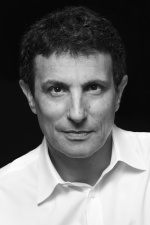 David Remnick, the editor of The New Yorker since 1998, began his reporting career at the Washington Post, in 1982. He is the author of several books, including "The Bridge," "King of the World," "Resurrection," and "Lenin's Tomb," for which he received both the Pulitzer Prize for nonfiction and a George Polk Award for excellence in journalism. He became a staff writer at The New Yorker in 1992 and has since written more than two hundred pieces for the magazine. In 2015, he débuted as the host of the magazine's new national radio program and podcast, "The New Yorker Radio Hour," which airs weekly. Under Remnick's leadership, The New Yorker has become the country's most honored magazine, with a hundred and sixty-nine National Magazine Award nominations and forty-four wins. In 2016, it became the first magazine to receive a Pulitzer Prize for its writing, and now has won three.
Recent Posts by David Remnick
April 11, 2018 by

Neil Barsky

,

Jenny Carchman

,

Dawn Ostroff

,

David Remnick

,

Participant Media

,

Lindsey Megrue

,

Seth Bomse

,

Marley Cogan

,

Scott Morgan

,

David Jacobson

Employing the highest standards of video production, "We Are Witnesses" captures the enormity of the jail-court-prison complex, while keeping an intense focus on the individual lives affected and provoking dialogue around criminal justice reform. Judges praised its "innovative" approach to storytelling, exploring "multifaceted trauma" from "many different angles," and "refusing cliché at every level." The series was created by The Marshall Project in partnership with Participant Media, The New Yorker, and Condé Nast Entertainment, and ran on both The Marshall Project and The New Yorker websites.