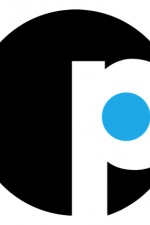 Participant Media is a media company dedicated to entertainment that inspires and compels social change. Founded in 2004 by Jeff Skoll, Participant's content combines the power of a good story well told with opportunities for real world impact and awareness around the most pressing global issues of our time. Participant's more than 75 films, including Spotlight, Contagion, Lincoln, The Help, He Named Me Malala, The Look of Silence, CITIZENFOUR, Food, Inc., and An Inconvenient Truth, have collectively earned 52 Academy Award® nominations and 11 wins, including Best Picture for Spotlight. Participant's digital entertainment division, SoulPancake, is an award-winning provider of thought-provoking, joyful, and uplifting digital content including such widely popular series as Kid President and The Science of Happiness and reaches an audience of nearly 9 million fans.
Recent Posts by Participant Media
April 11, 2018 by

Neil Barsky

,

Jenny Carchman

,

Dawn Ostroff

,

David Remnick

,

Participant Media

,

Lindsey Megrue

,

Seth Bomse

,

Marley Cogan

,

Scott Morgan

,

David Jacobson

Employing the highest standards of video production, "We Are Witnesses" captures the enormity of the jail-court-prison complex, while keeping an intense focus on the individual lives affected and provoking dialogue around criminal justice reform. Judges praised its "innovative" approach to storytelling, exploring "multifaceted trauma" from "many different angles," and "refusing cliché at every level." The series was created by The Marshall Project in partnership with Participant Media, The New Yorker, and Condé Nast Entertainment, and ran on both The Marshall Project and The New Yorker websites.