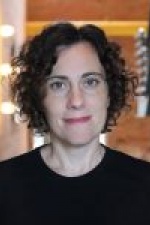 Jennifer Guerra is the executive producer of Believed, the station's first nationally-distributed podcast. She was a 2018 Knight-Wallace journalism fellow at the University of Michigan. She's been with Michigan Radio since 2005, where she started as an on-air host and arts reporter. From 2012 – 2017 she was part of the State of Opportunity team, covering poverty and education in metro Detroit. She's won many national awards for her reporting, and her stories have aired on public radio stations across the country. Jennifer got her start in radio as a producer at WFUV in the Bronx.
Recent Posts by Jennifer Guerra
These two episodes of the ambitious podcast "Believed" – "The Parents" and "What Have You Done?" – focus on Larry Nassar's victims and their families, exploring the complicated, conflicted emotions that can persist when people are victimized by a seemingly known and trusted person. Judges recognized the "enormous trust" the reporters built with everyone they interviewed, allowing the survivors and parents to "reveal their deepest regrets and vulnerabilities," and calling the end result "intimate," "revelatory," and "profound." Originally published by Michigan Radio in January 2018.