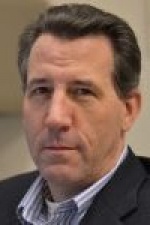 Vincent Duffy has been news director at Michigan Radio since May 2007. In his years  leading the Michigan Radio news room, the news team has won scores of national, regional and state awards including Murrow Awards,  Sigma Delta Chi awards, a duPont award and others.
Duffy is the Chair of the Radio/Television/Digital News Foundation (RTDNA), the charitable arm of the world's largest organization representing electronic journalists. He has twice been Chair of RTDNA in 2012, and 2017. Duffy has won seven national Edward R. Murrow awards for his radio journalism, as well as a Sigma Delta Chi award, a National Headliner award, a national Unity award, and many others.
Recent Posts by Vincent Duffy
These two episodes of the ambitious podcast "Believed" – "The Parents" and "What Have You Done?" – focus on Larry Nassar's victims and their families, exploring the complicated, conflicted emotions that can persist when people are victimized by a seemingly known and trusted person. Judges recognized the "enormous trust" the reporters built with everyone they interviewed, allowing the survivors and parents to "reveal their deepest regrets and vulnerabilities," and calling the end result "intimate," "revelatory," and "profound." Originally published by Michigan Radio in January 2018.