George Floyd Coverage
On Memorial Day, a white police officer knelt on the neck of George Floyd, a black man who died less than an hour later.
In the following days, thousands of people — some peaceful, some violent — took to the streets.
Businesses burned.
A community grieved.
By Anna Boone • Star Tribune • June 3, 2020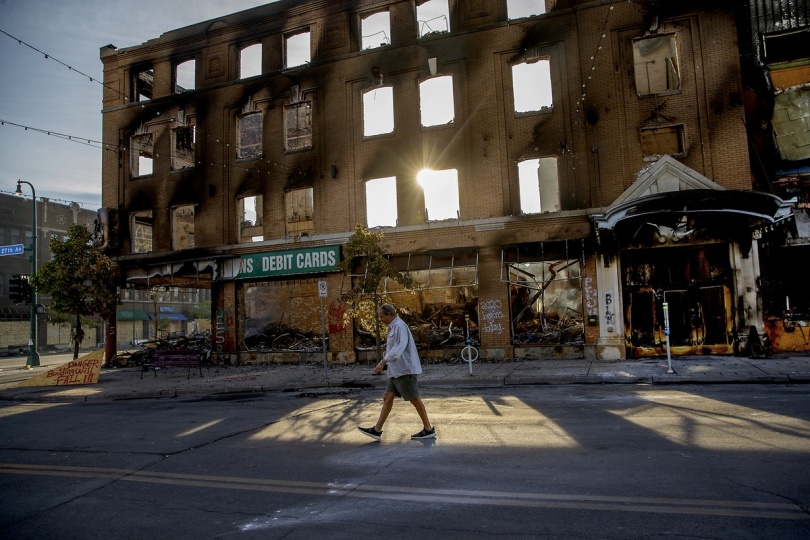 It started on a street corner in south Minneapolis.
The death of George Floyd at the hands of the Minneapolis Police Department ignited protests against racism and police brutality across the globe. Peaceful marches in the Twin Cities grew into the thousands by day. After dark, violence flared.
This project contains graphic language and audio. Click here to go to the project landing page.