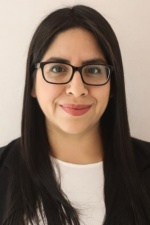 Inés García Ramos is a Tijuana, México/San Diego, US-based journalist with nine years experience covering topics such as crime, immigration, human rights and government. She started as a reporter for Semanario Zeta and in 2020, she co-founded Punto Norte, a digital news website focused in justice and government.
Recent Posts by Inés García Ramos
This investigation and multimedia project examines the Trump administration's 'Remain in Mexico' policy and its impacts, including the profound mental health effects on people seeking asylum in the U.S. Judges described "Trapped in Mexico" as a "staggering reporting feat" that "balances insightful data with expansive visuals and hard-hitting reporting." Judges commented on the "unique sensitivity" of the video stories, and applauded the "slow pace of the storytelling, which mirrors the slow pace of the subjects' asylum cases." Originally published by Univision News Digital on November 19, 2020. En Español.