Patricia Clarembaux
Univision Noticias Digital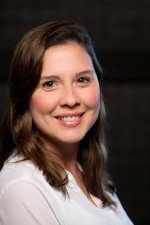 Patricia Clarembaux is a senior national reporter with Univision Noticias Digital, mainly covering immigration in the US and Latin American features. She produces text, video and social media while in the field. She has two books published in Venezuela: 'A ese infierno no vuelvo' (I won't return to that hell), related to prisons in her country, and 'Barrio Adentro: historias de una misión' (Barrio Adentro, stories of a mission), related to the wealth social program that former president Hugo Chavez implemented to gain votes. With 'A ese infierno no vuelvo', in 2010 she was awarded in the National Competition of Citizen Journalists in the category Investigation at Universidad Católica Andrés Bello. With Univision she has won, as a part of a team, the Ortega y Gassett Award, the Robert Kennedy Human Rights Award, the POY Latam Award, the Gracies Award and the Emmy Awards. In 2019, she was a fellow in the 'Adelante Reporting Initiative' with the International Women's Media Foundation and was a Pulitzer Center on Crisis Reporting grantee.
Recent Posts by Patricia Clarembaux
This investigation and multimedia project examines the Trump administration's 'Remain in Mexico' policy and its impacts, including the profound mental health effects on people seeking asylum in the U.S. Judges described "Trapped in Mexico" as a "staggering reporting feat" that "balances insightful data with expansive visuals and hard-hitting reporting." Judges commented on the "unique sensitivity" of the video stories, and applauded the "slow pace of the storytelling, which mirrors the slow pace of the subjects' asylum cases." Originally published by Univision News Digital on November 19, 2020. En Español.