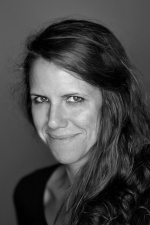 Almudena Toral is a visual journalist and filmmaker currently based in Miami. She heads the enterprise video team at Univision News Digital – the team covers the U.S. and Latin America through documentaries, photo essays, visuals for interactives and special projects, illustration and animation. Prior to joining Univision, she taught video storytelling at the Craig Newmark Graduate School of Journalism, pursued her own projects worldwide and worked full time at The New York Times and TIME. Her work has also been published by The Guardian, AlJ azeera, VICE, The Intercept, Canal+, NPR, PBS and other outlets.
Toral's work has been recognized by two national News & Documentary Emmy Awards, World Press Photo, Pictures of the Year International, the Hillman Prize, RFK Human Rights Journalism Awards, PDN Photo Annual, the Webbys, NPPA Best of Photojournalism, the New York Press Club and Ortega & Gasset awards, among others.
Recent Posts by Almudena Toral
An exploration of visual depictions of refugees, and a discussion on how to engage viewers without sensationalizing coverage; how to develop relationships with subjects that don't cross ethical boundaries; and special considerations when capturing and disseminating images of children.