Almudena Toral
Visual journalist and filmmaker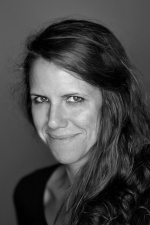 Almudena Toral is a visual journalist and filmmaker currently heading films and video at ProPublica as its executive producer. Previously, she led the enterprise video team at Univision News Digital, covering the U.S. and Latin America through documentaries, photo essays, visuals for interactives and special projects. Prior to joining Univision, she taught video storytelling at Craig Newmark Graduate School of Journalism, pursued her own projects worldwide as a freelance journalist and worked at The New York Times and TIME.
Toral's work has been recognized by two national News & Documentary Emmy Awards, World Press Photo, Pictures of the Year International, the Hillman Prize, RFK Human Rights Journalism Awards, PDN Photo Annual, the Webbys, NPPA Best of Photojournalism, the New York Press Club and Ortega & Gasset awards, among others.
Recent Posts by Almudena Toral
This investigation and multimedia project examines the Trump administration's 'Remain in Mexico' policy and its impacts, including the profound mental health effects on people seeking asylum in the U.S. Judges described "Trapped in Mexico" as a "staggering reporting feat" that "balances insightful data with expansive visuals and hard-hitting reporting." Judges commented on the "unique sensitivity" of the video stories, and applauded the "slow pace of the storytelling, which mirrors the slow pace of the subjects' asylum cases." Originally published by Univision News Digital on November 19, 2020. En Español.

An exploration of visual depictions of refugees, and a discussion on how to engage viewers without sensationalizing coverage; how to develop relationships with subjects that don't cross ethical boundaries; and special considerations when capturing and disseminating images of children.