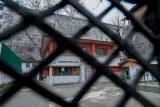 In September 2020, Amnesty International halted its operations in India, with the UK-based organisation publishing a report warning of a coordinated effort to silence journalists and activists in the region. 
The Indian government "must immediately halt its intensifying suppression of dissent," said Amnesty International, following a series of raids on journalists and human rights groups in Jammu and Kashmir.
Since then, the situation has deteriorated from bad to worse, particularly for journalists in Kashmir, culminating with the recent arrest of Fahad Shah, a journalist and founding editor of The Kashmir Walla.
Amantha Perera, Project Lead for Dart Centre Asia Pacific, reflects on how press freedom is being eroded, not only in Kashmir, but in other Asia Pacific regions.